MASTER OF CEREMONIES
Tom Chapin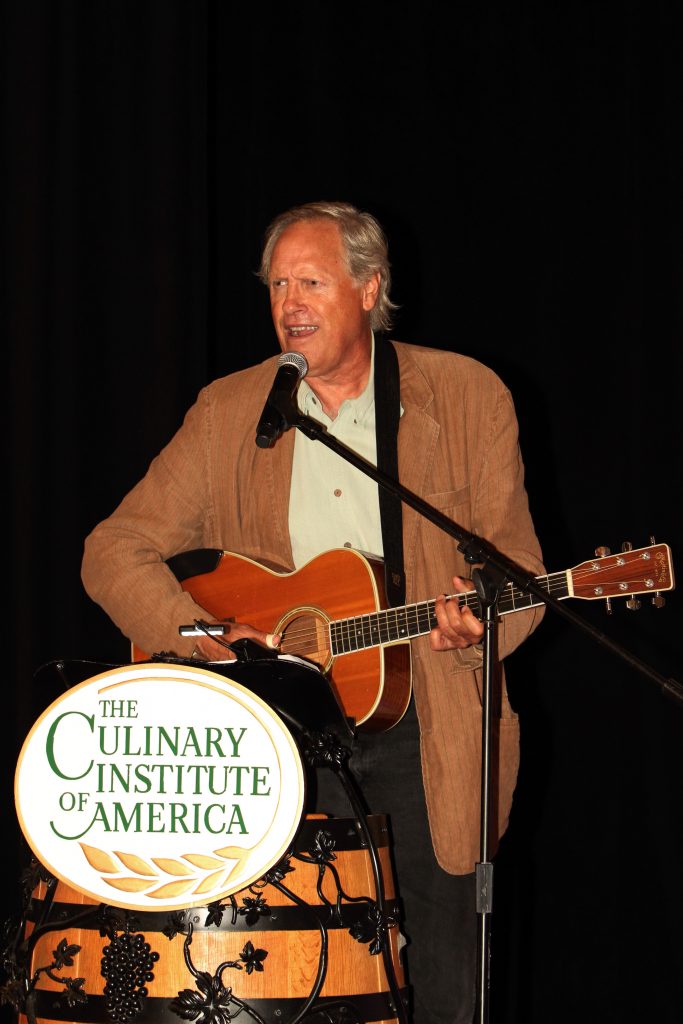 Clearwater's great friend Tom Chapin was our Master of Ceremonies in 2017, and we're excited to announce he'll be back for an encore performance this year, if his schedule permits.
In a career that spans five decades, 25 albums and three GRAMMY® awards, Tom has covered an incredible amount of creative ground. In addition to his work as a recording artist and concert performer, Chapin has acted on Broadway and worked extensively in films, television and radio.
As a music-maker, the multi-talented singer/songwriter/guitarist has maintained two long and productive parallel careers—as a highly respected contemporary folk artist and as a pioneer in the field of children's music. In both, Tom has established a reputation for insightful, heartfelt songcraft and effortlessly charismatic live performances. He continues to engage the hearts, minds and imaginations of young listeners with witty, life-affirming original songs delivered in a sophisticated array of musical styles. In either format, Chapin's infectious songs, sterling musicianship and personal warmth consistently shine through.
The New York Times called Chapin "one of the great personalities in contemporary folk music," while Billboard called him "the best family artist around" and described him as "totally captivating."  Parents magazine stated, "Nobody today is writing and performing better kids' songs than Tom Chapin."
THE BLUEGRASS BAND
New Breaks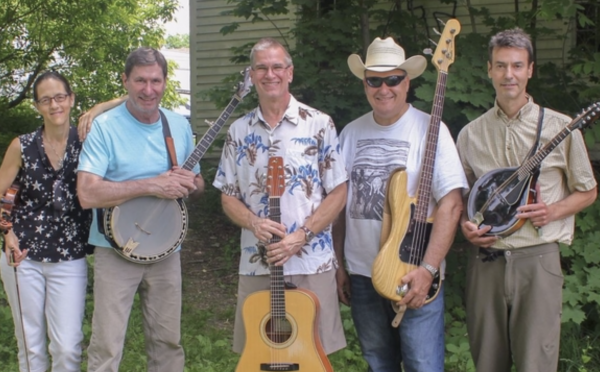 New Breaks is a band comprised of some of the Hudson Valley's most experienced acoustic musicians. They perform a varied mix of classic and contemporary bluegrass with the emphasis on tight vocal harmonies. All are veterans of many local bands and have been honing their skills for many years. Frank, Gary, Roy and Nina were all previous members of the Mama Tried Bluegrass Band.
Frank Kara (Guitar, Mandolin and Vocals) grew up playing electric guitar and got bitten by the bluegrass bug after attending his first Winterhawk Bluegrass Festival in 1989. From 2003 to 2005 he was a member of Barebones and Wildflowers and is featured on their self produced CD "Days Will Go By." Gary DiGiovanni (Banjo and Vocals) is originally from New Jersey and after moving to the area was lucky enough to study the banjo with Bill Keith. He is also a fine guitar player. Carl Radens (Mandolin, Guitar and Vocals) builds, repairs and plays stringed musical instruments when he's not inventing and developing computer chips during his day job as an R&D engineer. Nina Dryer (Fiddle and Vocals) and Roy Coates (Bass) are both classically trained musicians who play with a variety of orchestras and bands. Nina also plays viola and cello. Roy also plays tuba.