MASTER OF CEREMONIES
Tom Chapin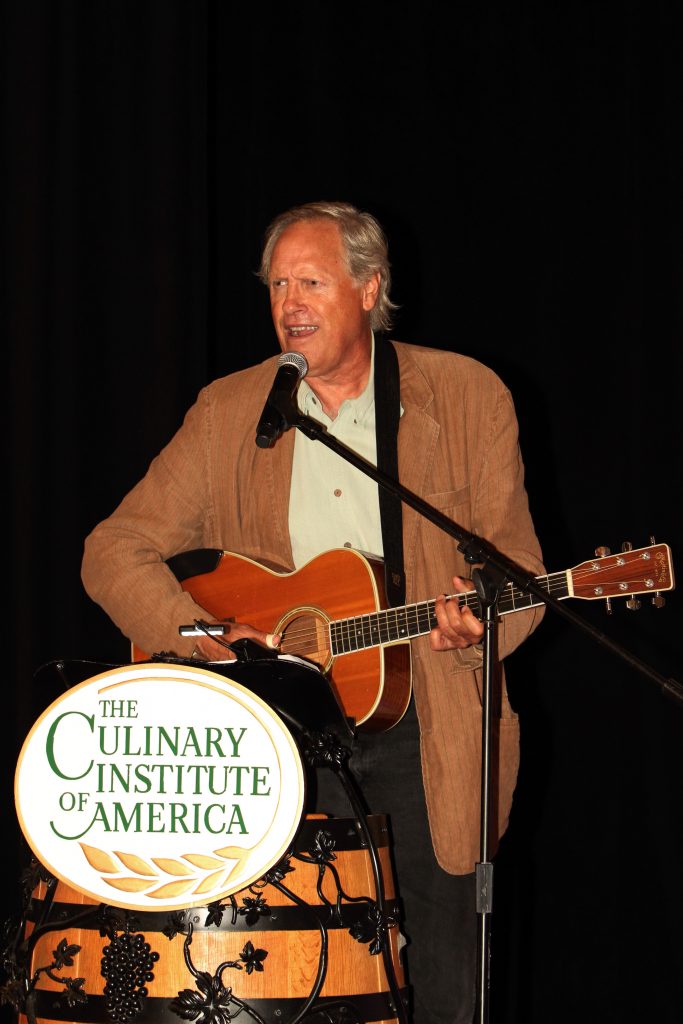 Clearwater's great friend Tom Chapin was our Master of Ceremonies in 2017, and we're excited to announce he'll be back for an encore performance this year, if his schedule permits.
In a career that spans five decades, 25 albums and three GRAMMY® awards, Tom has covered an incredible amount of creative ground. In addition to his work as a recording artist and concert performer, Chapin has acted on Broadway and worked extensively in films, television and radio.
As a music-maker, the multi-talented singer/songwriter/guitarist has maintained two long and productive parallel careers—as a highly respected contemporary folk artist and as a pioneer in the field of children's music. In both, Tom has established a reputation for insightful, heartfelt songcraft and effortlessly charismatic live performances. He continues to engage the hearts, minds and imaginations of young listeners with witty, life-affirming original songs delivered in a sophisticated array of musical styles. In either format, Chapin's infectious songs, sterling musicianship and personal warmth consistently shine through.
The New York Times called Chapin "one of the great personalities in contemporary folk music," while Billboard called him "the best family artist around" and described him as "totally captivating."  Parents magazine stated, "Nobody today is writing and performing better kids' songs than Tom Chapin."