.
GRAMMY WINNING SINGER/SONGWRITER
Tom Chapin
Clearwater's great friend Tom Chapin was our Master of Ceremonies in both 2017 and 2018, and we're excited to announce he'll be back again this year, with a special tribute to Pete Seeger.
In a career that spans five decades, 25 albums and three GRAMMY® awards, Tom has covered an incredible amount of creative ground. In addition to his work as a recording artist and concert performer, Chapin has acted on Broadway and worked extensively in films, television  and radio.
The New York Times called Chapin "one of the great personalities in contemporary folk music," while Billboard called him "the best family artist around" and described him as "totally captivating."  Parents magazine stated, "Nobody today is writing and performing better kids' songs than Tom Chapin."
WINE EDUCATOR
Kevin Zraly
Kevin Zraly, who has been called America's most famous and entertaining wine teacher, was Wine Director of Windows on the World, which featured the largest wine list in the United States and sold more wine than any restaurant in the world. Today, as founder of Windows on the World Wine School, Zraly has shared his knowledge and love of wine with more than 20,000 graduates, and his Complete Wine Course book has sold more than three million copies. Zraly has been a member of The Culinary Institute of America's board of trustees since 1990, and he received the coveted James Beard Lifetime Achievement Award in 2011. 
AUCTIONEER
Nicholas Lowry
Nicholas Lowry is president of Swann Auction Galleries in New York City. Born into a family of antiquarian book dealers and a regular appraiser on the PBS television series Antiques Roadshow, Lowry is actively involved with many worthy causes, presiding over as many as 20 charity auctions a year.
But be forewarned. As Nicholas himself will tell you, and as he proved to us last year, no one is more adept at the dark art of separating you from your money—and no one makes the process more entertaining.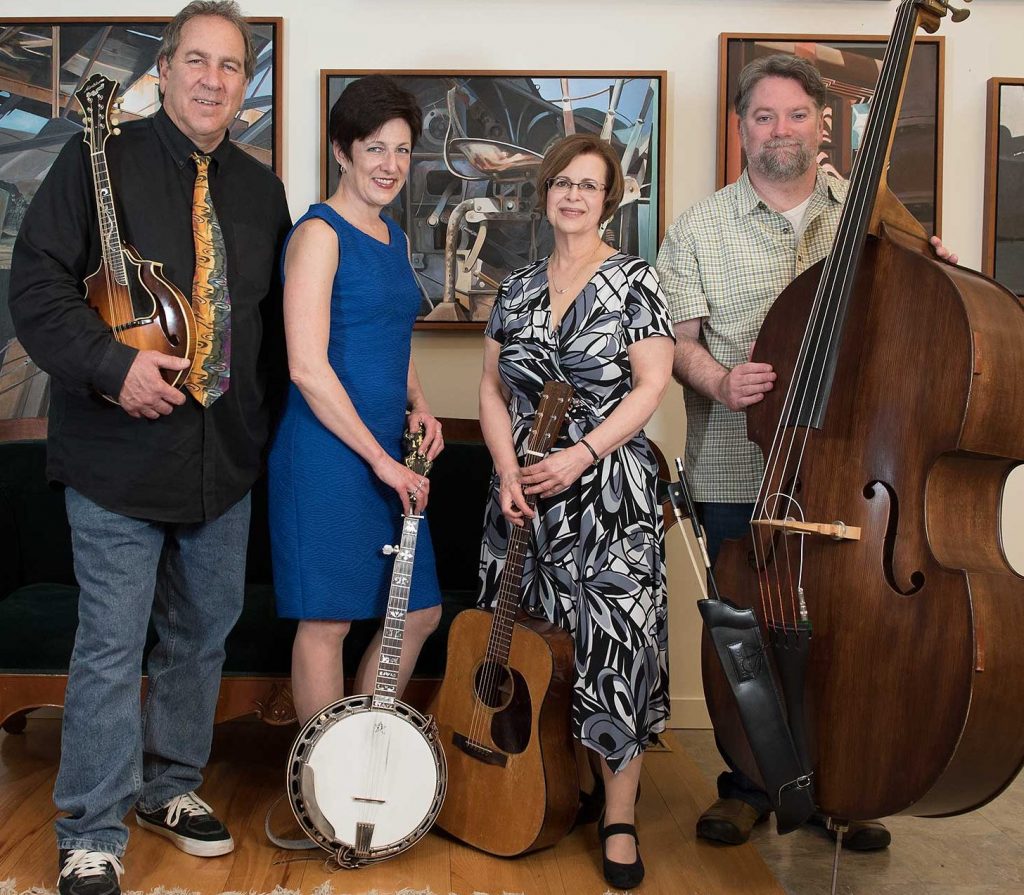 BLUEGRASS BAND
Too Blue
Traveling between the genres of bluegrass, swing, Celtic and jazz, a Too Blue performance is a dynamic dose of serious fun. Smooth harmonies and adventurous musicianship bring stellar arrangements to life and leave listeners anything but blue. Their newest release, Trouble With the Grey has received national radio airplay and enthusiastic reviews from Bluegrass Today and Bluegrass Unlimited. Joan Harrison (banjo, vocals) brings clear, compelling vocals to new interpretations of standards from Patsy Cline to Bill Monroe . Betsy Rome (guitar, vocals) has been featured in Flatpicking Guitar Magazine, and she's one of the few female performers in a demanding style of rhythm and lead guitar. Jamie Doris (bass) attended the Jazz and Contemporary Music program at the New School and lends his jazz background to Too Blue's sound. Michael Sassano (mandolin, vocals) has delighted audiences with his remarkable versatility and fun-loving stage presence for over 30 years.