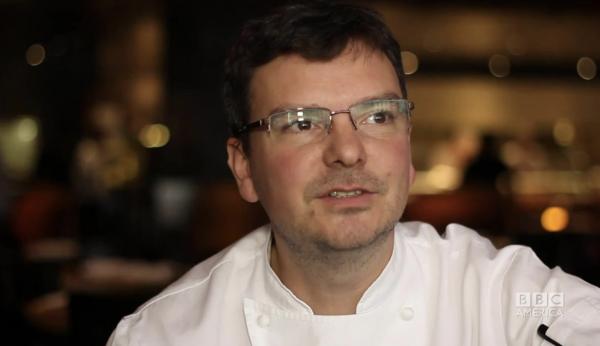 EXECUTIVE CHEF, NOBU FIFTY SEVEN
Chef Matt Hoyle
Matt Hoyle was born in Lancashire, Northern England. After graduating from Newcastle College, he spent his formative years training in modern British restaurants such as 21 Queen Street, before working at Nobu London in 1998. Because of his hard work and natural talent, he was singled out by Owner Nobu Matsuhisa to oversee the kitchens of two new Nobu projects. Chef Hoyle assumed the role of Head Chef at Matsuhisa Mykonos, followed by a  stint as Head Chef for Nobu at the Badrutt's Palace seasonal promotion in St. Moritz. In the spring of 2005 he left Europe for the States to open what would become Nobu's flagship restaurant, Nobu Fifty Seven. Chef Hoyle oversees kitchen operations at Nobu Fifty Seven in his current role as Executive Chef.
EXECUTIVE CHEF, BÂTARD TRIBECA
Chef Markus Glocker
Showing talent and discipline at a young age, Markus Glocker studied classical music and attended culinary school in Linz, Austria. He honed his cooking skills at Restaurant Vier Jahreszeiten in Munich and at three Michelin-starred Restaurant Eckart Witzigmann in Berlin. Glocker made a name for himself at Gordon Ramsay's New York flagship, where he earned a 2010 StarChefs New York Rising Stars Award. In 2014, he joined forces with iconic New York restaurateur Drew Nieporent to open Bâtard, which earned "Best New Restaurant" honors from James Beard in 2015. At Bâtard, Glocker's years of cooking crystallize with a cuisine defined as much by ebullient, rustic Austrian heritage as Glocker's refined precision and an ingrained, family-style love of hospitality.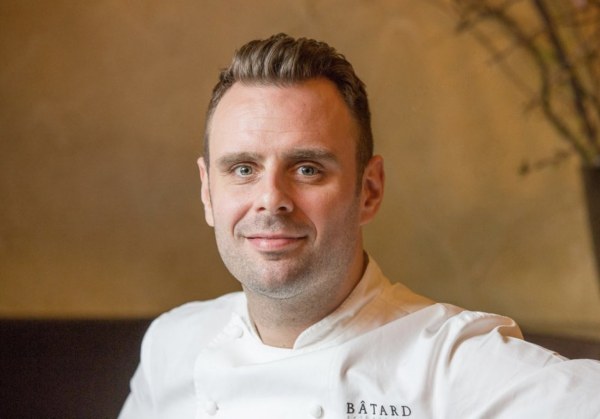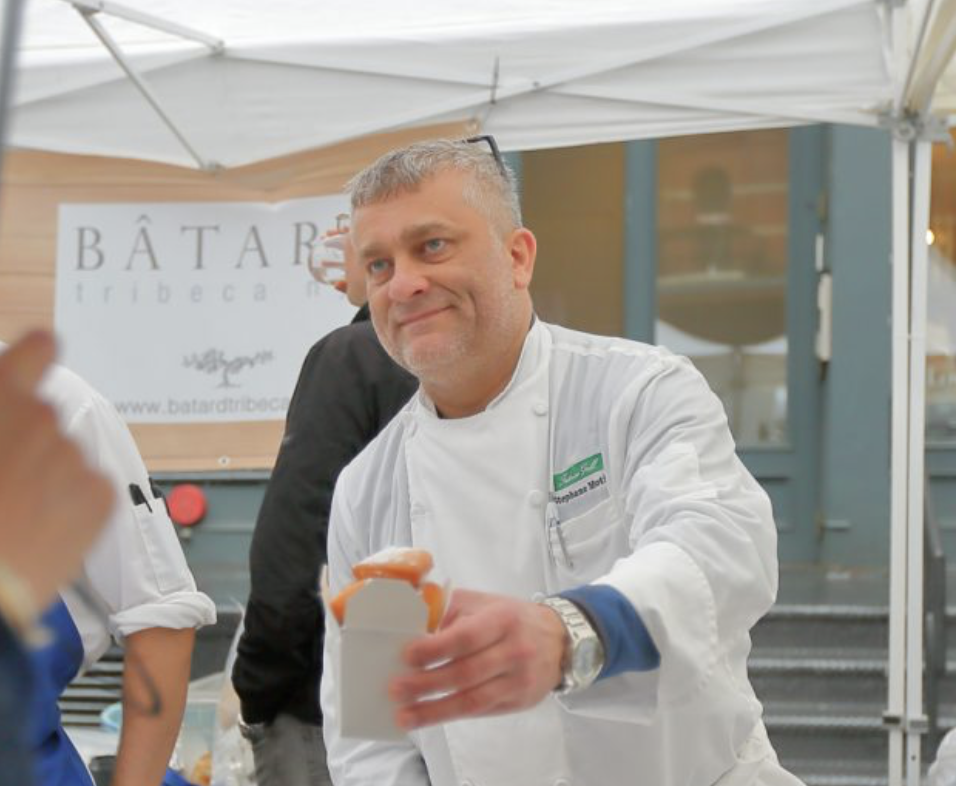 PASTRY  CHEF, TRIBECA GRILL
Chef Stephane Motir
Stephane Motir has been creating savory and delicious desserts for the world-renowned, Grand Award-winning Tribeca Grill for almost 20 years. He has been described as "the most American French Pastry Chef" for his unique ability to give the guests a classic French  experience, with inventive American twists. Stephane is a native of Orange, France. He graduated from culinary school Meudon-la-foret in 1984 for classic cuisine, and in 1985 for pastry. Stephane then built his foundation of knowledge at several of Europe's most prestigious culinary destinations, including La tour d'Argent in Paris.Tribeca Grill has an international reputation for great food, wine, service, and hospitality. And thanks to Stephane, the guests always save room for dessert.

EXECUTIVE CHEF, HARVEST ON HUDSON
Chef David Amorelli
Over his twenty years in the business, David Amorelli has been an integral part of such iconic restaurants as Le Chantilly, Solera, River Café, Gotham Bar & Grill often as the trusty right-hand man, bringing the chef's vision to life and also earning the distinction of executive chef. Now Chef Amorelli brings that wealth of experience and expertise to Harvest on the Hudson, where his accumulated knowledge is  manifested in the creation of farm to table cuisine utilizing the bounty and variety of extraordinary food products Westchester County has to offer.

CHEF-INSTRUCTOR, AMERICAN BOUNTY AT THE CIA
Chef Brian Kaywork
After years working shoulder-to-shoulder with Hudson Valley farmers and artisans as an executive chef, Brian Kaywork has returned to his Alma Mater as the chef/lecturing instructor at the American Bounty Restaurant. Brian uses his classroom and kitchen to highlight the variety of products that the valley has to offer with menus that evolve with the growing seasons.  Chef Kaywork works with his colleagues to strengthen the CIA's sustainability practices and has been a speaker at the Menus of Change conference hosted by the T.H. Chan School of Public Health at Harvard and at the CIA.

OWNER/MANAGER, RIVERMARKET
Chef Glenn Vogt
RiverMarket owner Glenn Vogt will be Master of Ceremonies at Chefs for Clearwater this year, as well as an hors d'oeuvres chef. (We like to keep him busy.) Under Glenn's direction, RiverMarket proudly represents the farmers and producers located throughout the Hudson Valley who are raising and growing their products naturally, sustainably and humanely. Inspired by the passion and commitment of these artisans, RiverMarket presents these wonderful products on both the menu and in the fresh market in a style that highlights their unparalleled quality.

EXECUTIVE CHEF, THE ROUNDHOUSE
Chef Walter Hinds
Chef Walter Hinds perfected his craft in the kitchens of Odeon, the Gotham Bar and Grill, the Sign of the Dove and Tavern on the Green in Manhattan, as well as at 75 Main and B. Smith's in the Hamptons. Now, as Executive Chef of the award-winning American restaurant at the Roundhouse in Beacon, he entices diners with a menu that emphasizes the agricultural richness of the Hudson Valley in a stunning dining room with floor-to-ceiling windows and waterfall views.
Clearwater Chefs Emeriti
2018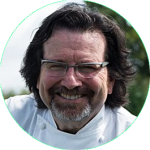 Chef Terrance Brennan
Brennan Group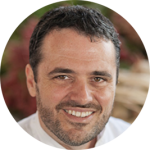 Chef Josh Kroner
Terrapin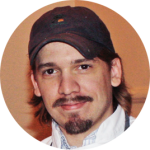 Chef Beau Widener
Crabtree's Kittle House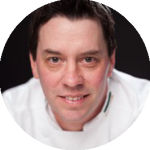 Chef Jason Potanovich
CIA Bocuse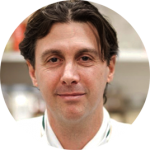 Chef Brian Kaywork
CIA American Bounty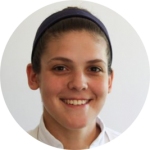 Chef Kristina DePalma
The Roundhouse
2017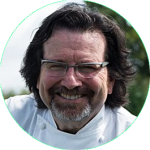 Chef Terrance Brennan
Brennan Group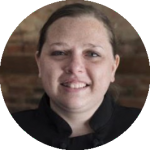 Chef Sara Lukasiewicz
The Amsterdam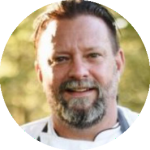 Chef John McCarthy
The Crimson Sparrow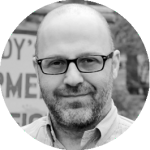 Chef Michael Kaphan
Purdy's Farmer & Fish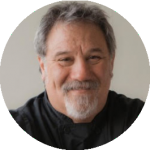 Chef Jay Lippin
Crabtree's Kittle House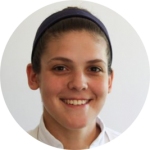 Chef Kristina DePalma
The Roundhouse
2016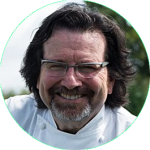 Chef Terrance Brennan
Brennan Group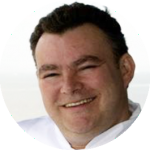 Chef Peter X. Kelly
Xaviers. Restaurant X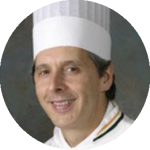 Chef Gianni Scappin
Cucina, Market Street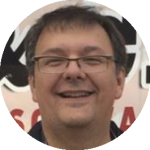 Chef John Lekic
Le Express Bistro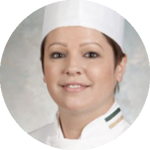 Chef Melissa Walnock
CIA Apple Pie