CO-HOST, ORGANIZER, FRIEND OF CLEARWATER
Chef Terrance Brennan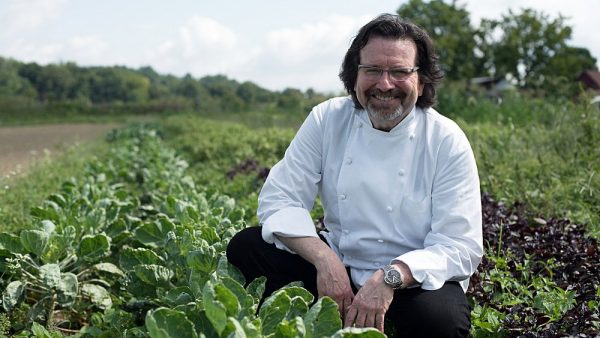 The son of Virginia restauranteurs, Terrance Brennan began cooking at the age of 13 and rose steadily to become one of America's most renowned and imaginative chefs. Following positions at several Washington, DC restaurants and hotels, he moved to NYC to work at the celebrated restaurant Le Cirque, then to Europe's greatest Michelin-starred kitchens including Taillevent, La Tour d'Argent, Le Moulin de Mougins, Gualtiero Marchesi, Les Crayeres and La Gavroche.  Chef Brennan opened NYC restaurant Picholine in 1993, which quickly earned three stars from The New York Times, 4 stars from New York Magazine, two Michelin stars and many James Beard nominations, including Outstanding Restaurant. In 2001, he opened Artisanal, a bistro-fromagerie-wine bar that gained immediate prominence as a shrine to the pleasures of fine cheeses and was awarded Best Brasserie Cuisine in the 2002 Zagat Survey. In 2003, he launched Artisinal Premium Cheese—a 10,000 square-foot facility and school dedicated to the education, selection, maturation, and distribution of the world's finest artisanal cheeses. A frequent guest on the Today show, Terrance has also appeared on PBS, Martha Stewart Living Television, CBS Morning News,  The Early Show and Anthony Bourdains' No Reservations. Like many NYC chefs, Chef Brennan had always sourced high quality food from the Hudson Valley for his restaurants. However, it wasn't until after his relocation here that he began to fully understand the thriving food culture intros region. After exploring the local farms and learning about farm management practices, Chef Brennan grew a greater appreciation for the commitment to sustainable farming and is a true supporter of the local and sustainable food system.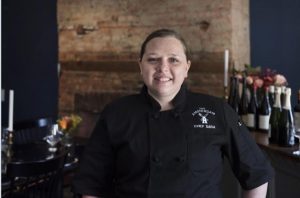 The Amsterdam, Rhinebeck
Executive Chef Sara Lukasiewicz fell in love with farm-to-table cooking growing up in rural Wisconsin, on her grandparents' farm, in her Italian grandmother's kitchen, in her mother's garden, and at her father's pig roasts. From a young age life was oriented around convivial gatherings with delicious food, labored over by all members of the family. Knowing that her passion for bringing friends and family together around a table would be her life's work, Sara enrolled in The Culinary Institute of America in 2007. After completing her externship at David Chang's Momofuku Noodle Bar, Sara put down roots in the Hudson Valley.In 2008 she began cooking at the Red Devon, and swiftly ascended from Line Cook to Executive Chef. Under Lukasiewicz the Red Devon became beloved for its delicious seasonal dishes, commitment to local and sustainable sourcing and "house-made everything." The restaurant gained recognition as a culinary destination, and in 2012 Lukasiewicz was recognized by the James Beard Foundation with a Rising Star Chef nomination.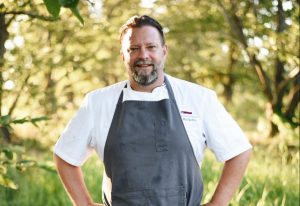 The Crimson Sparrow, Hudson
Chef McCarthy's interest in cooking began with his curiosity in his grandmother's garden, learning early about the importance of seasonality, flavor and balance. At age 16, John moved to South Korea for three years where he embraced Asian flavors, spirits and language.
After nearly two decades running a successful law practice in Manhattan, John decided to pursue his real passion with a culinary education at the French Culinary Institute in New York. After graduating first in his class, John was persuaded to stage (work as an unpaid intern) at Chef Wylie Dufresne's wd-50 in Manhattan. He became involved in Research and Development at wd-50 before taking his skills to a new frontier in the bountiful farmland of Columbia County, where he opened The Crimson Sparrow in 2012. John continues to study Asian cuisine and culture, staging in Tokyo as well as continuing his study of Sake. John received certification as a Sake Adviser and Sommelier through the Sake School of America.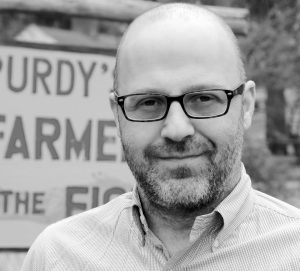 Purdy's Farmer & The Fish, North Salem and Tarrytown
Michael Kaphan's interest in cooking began by watching his Bubbie in her Brooklyn kitchen, reveling in the smells wafting from her stovetop. Kaphan got his first culinary job at a Staten Island catering hall and eventually landed at Peter Kump's Cooking School, now known as the Institute of Culinary Education. After honing his skills in several of NYC's finer kitchens, Kaphan spent two years as executive chef at Zoë, the memorable Soho restaurant on Prince Street. Wanting to increase his knowledge of different foods and cultures, Kaphan took time off to travel, returning to work with Farmer & the Fish co-founder Edward Taylor at his wholesale seafood company. He also enrolled in an agriculture program at SUNY Cobleskill, where he gained the knowledge to cultivate the farm he and Taylor would soon acquire. Since 2012, Kaphan has been the chef-farmer behind the Farmer & the Fish brand, helping raise the bar on "farm-to-table" dining..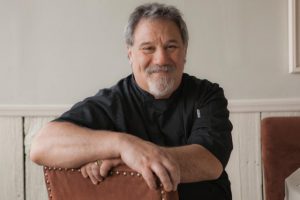 Crabtree's Kittle House, Chappaqua
A 1982 graduate of the culinary program at SUNY Cobleskill, Chef Jay Lippin has enjoyed a diverse career in some of the finest restaurant kitchens in New York City and Westchester. Jay worked at the New York Times three-star French restaurant La Reserve in Manhattan, going on to become a Sous Chef at Regines and Montrachet in Tribeca. In 1991, Jay was appointed Executive Chef at Crabtree's Kittle House in Chappaqua. It was during his tenure the restaurant received its first three-star review from the New York Times. Jay was selected to attend the prestigious Beringer School in Napa Valley, and was named one of America's Best Young Chefs by Esquire Magazine in 1992.
In 2005, Chef Lippin opened Backwoods BBQ and Grill his own restaurant in Westwood, New Jersey, which was named Best BBQ Restaurant by 201 Magazine in 2008 and 2009. Now back at Kittle House as Executive Chef, Jay is happy to be to getting back to his fine dining roots.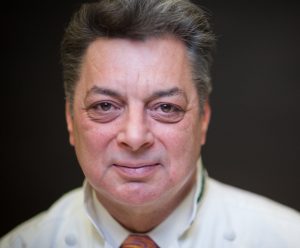 Bocuse Restaurant at the CIA, Hyde Park
Upon graduating from The Culinary Institute of America in 1975, Chef Malouf worked throughout Europe and the Mediterranean, later finding employment in some of New York City's most respected kitchens, including The Four Seasons, La Côte Basque and The St. Regis Hotel. In the early 1990s, Malouf opened The Hudson River Club in Lower Manhattan, where he developed a signature cuisine that became the basis for his Hudson River Valley Cookbook in 1996. Just four months after Chef Malouf was named executive chef and director of Manhattan's Rainbow Room in 1997, Ruth Reichl of the New York Times awarded the restaurant three stars—one of only three three-star reviews in that year. Following a successful 13-year run as co-owner and chief operating officer of Beacon Restaurant in New York City, Malouf became the senior director of special projects at The Culinary Institute in 2013, working to refine all nine restaurants on the CIA's three U.S. campuses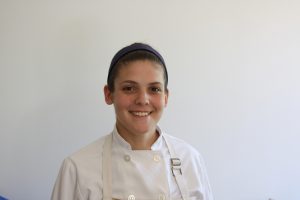 The Roundhouse, Beacon
As a teenager, Kristina began working in kitchens in her hometown, inspired with the camaraderie and teamwork of a kitchen environment, and the attention to detail and passion required to be a successful chef. This led her to explore an education and career in the culinary field, attending the Culinary Institute of America in Hyde Park. Chef DePalma graduated from the CIA with a Bachelor of Professional Studies in Baking and Pastry Arts Management, with honors, in 2013. Upon graduation, DePlama  was hired by the CIA's Apple Pie Bakery Cafe, which won a "Best of the Hudson Valley" award during her tenure.
Chef DePalma left the CIA to become Executive Pastry Chef at The Roundhouse by Terrance Brennan. In 2016. At The Roundhouse, she is responsible for the imaginative and indulgent desserts served in the main dining room, as well as the many gorgeously designed wedding cakes served in The Roundhouse event space.