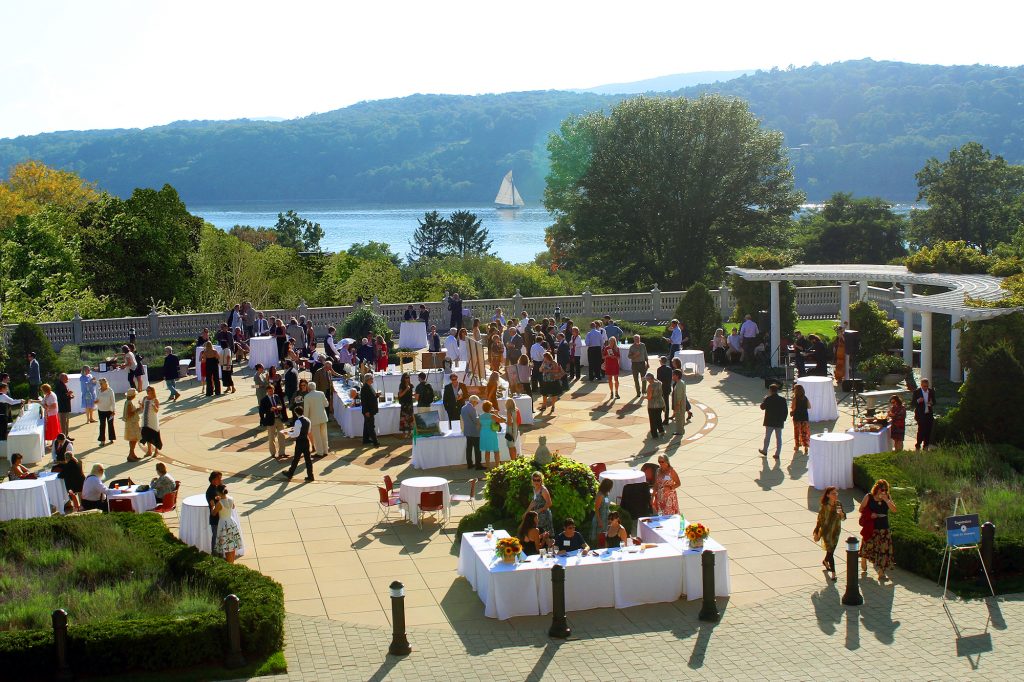 Become a Chefs for Clearwater sponsor
Chefs for Clearwater 2019 will bring together 300 Hudson Valley luminaries, culinary aficionados, community leaders and Clearwater donors to celebrate the bounty of the Hudson Valley, in support of a popular cause that's close to home: Hudson River Sloop Clearwater.
2019 is a special year for Clearwater — the 50th anniversary of the sloop's maiden voyage and the 100th anniversary of Pete Seeger's birth.  The organization's mission from the beginning has been to build grassroots support for protecting our watershed, with education programs that have reached more than half a million people since 1969. You are cordially invited to help us continue and expand our work as a valued sponsor of this one-of-a-kind occasion. As a Chefs sponsor, you will be recognized by name or logo in communications for one or all three upcoming Clearwater events: Chefs for Clearwater in October, the Spirit of the Hudson Gala in February, 2020, and the Great Hudson River Revival the following summer.
Together, these unique events are expected to attract an affluent, engaged audience totaling more than 10,000 people from New York City and Westchester, Putnam and Dutchess Counties.
We hope you can join us in helping to keep Pete Seeger's legacy of environmental advocacy alive and well in the Hudson Valley.
Sponsorship levels
FOR ORGANIZATIONS, we offer four sponsorship levels. All associate your brand's name and logo with Clearwater's major upcoming events, including journal advertising. Some also include event seating, festival passes, merchandise and sail tickets if that's of interest to you.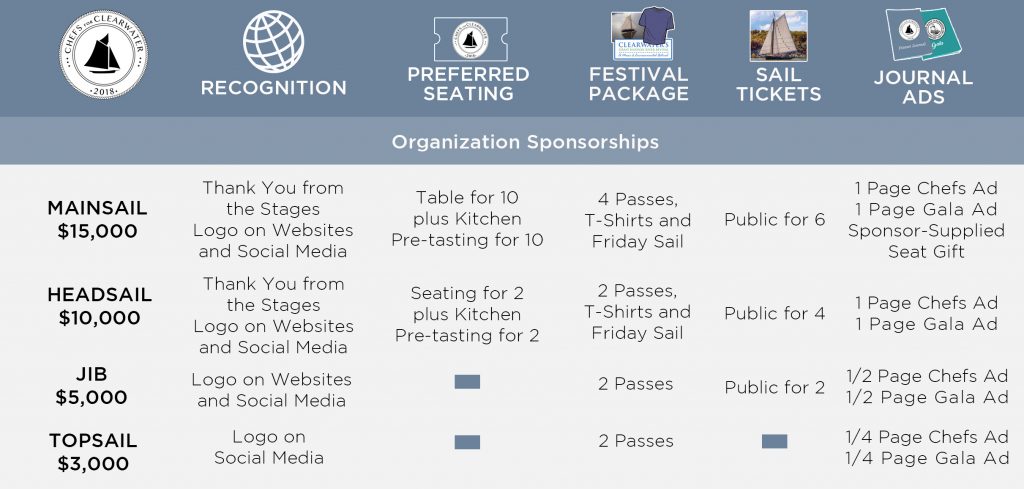 To order an organization sponsorship by credit card through our automated processing system, click on "Organization Sponsorships" below. If you have questions or prefer to pay by check, please contact us.
FOR INDIVIDUALS AND GROUPS, we offer six sponsorship levels. All offer preferred seating for one to ten people and include recognition by name in the Chefs for Clearwater dinner journal and on the website. Many also offer festival passes, merchandise and sail tickets. Click on "Individual Sponsorships" below to buy seats and tables by credit card.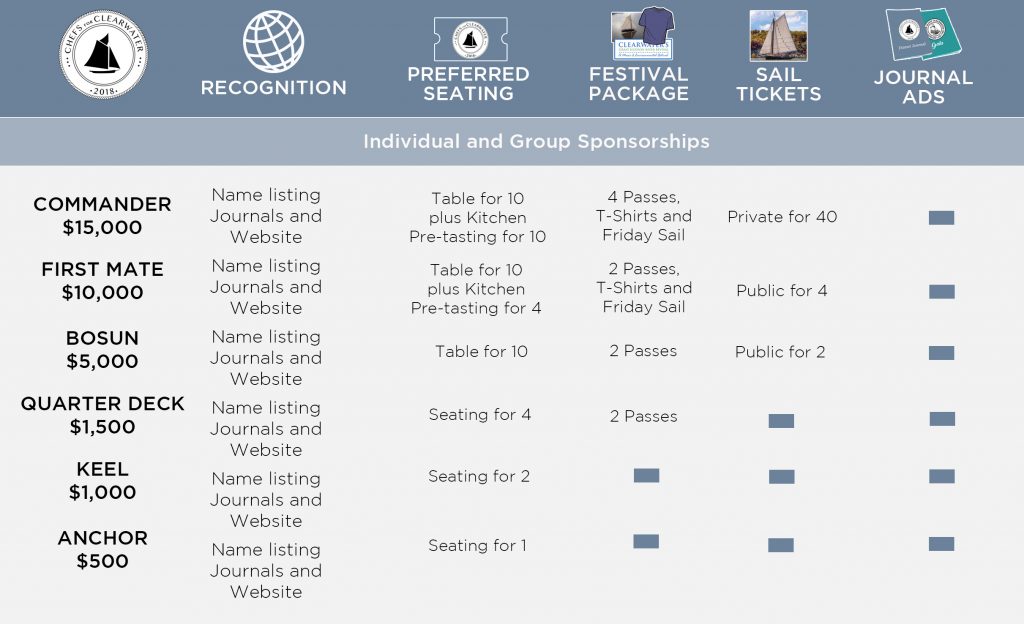 Sponsorship questions? Please ask.