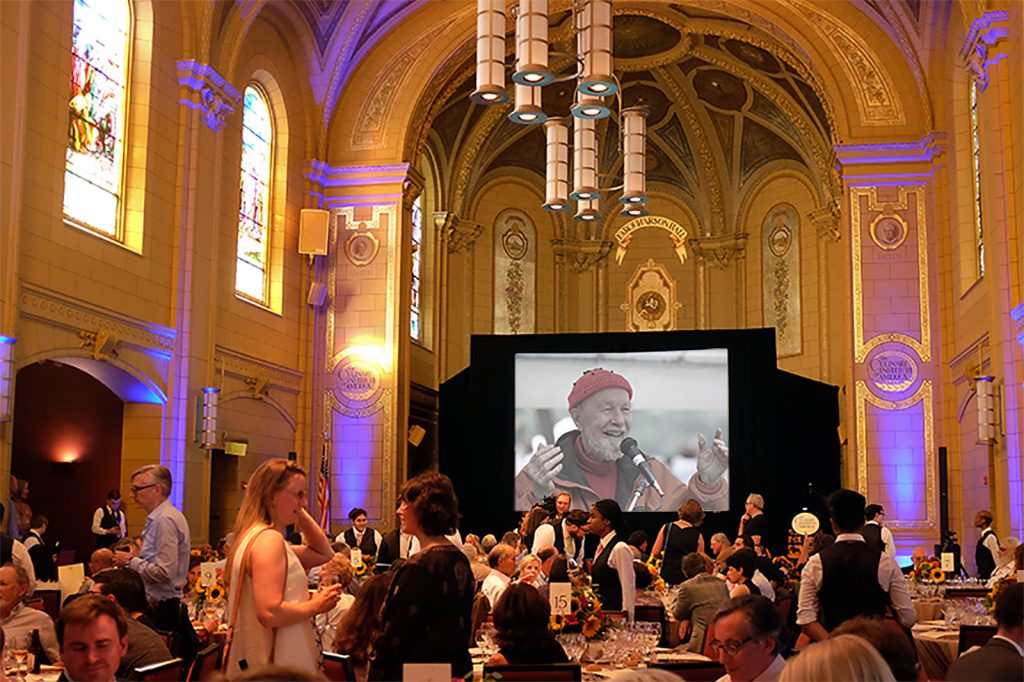 Associate your brand with Chefs for Clearwater
As a Chefs for Clearwater sponsor, you'll be reaching an affluent, committed Hudson Valley audience and associating your brand with America's Environmental flagship, sloop Clearwater. The Clearwater organization has been working to build grassroots support for protecting the Hudson and its watershed with on-board education programs that have reached more than half a million people since 1969, and a summer music festival that draws thousands annually.
Your participation at any level will be acknowledged live from the stages at both Chefs for Clearwater and the Great Hudson River Revival Music Festival. Your ad will be included in the event programs, and your logo will appear in social media posts, on this website and in Clearwater's print and digital event promotions. Proceeds from Chefs for Clearwater will directly benefit Clearwater's environmental education programs to inspire the Hudson Valley's next generation of environmental leaders, and a portion of your contribution will be deductible for income tax purposes. For more specifics, click on the Learn More button below to view or print a PDF, or use the Contact form to ask a question or to for arrange a call with a member of the Chefs Committee.
We look forward to hearing from you.