CO-HOST, ORGANIZER, FRIEND OF CLEARWATER
Chef Terrance Brennan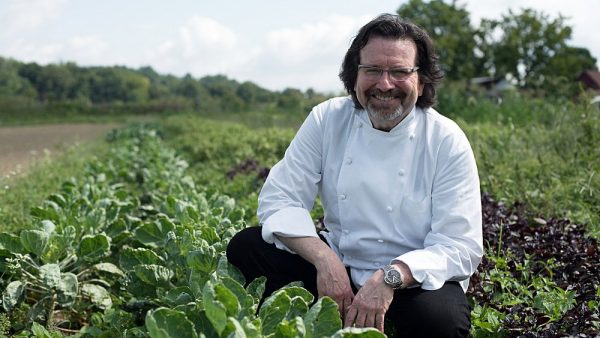 The son of Virginia restauranteurs, Terrance Brennan began cooking at the age of 13 and rose steadily to become one of America's most renowned and imaginative chefs. Following positions at several Washington, DC restaurants and hotels, he moved to NYC to work at the celebrated restaurant Le Cirque, then to Europe's greatest Michelin-starred kitchens including Taillevent, La Tour d'Argent, Le Moulin de Mougins, Gualtiero Marchesi, Les Crayeres and La Gavroche.  Chef Brennan opened NYC restaurant Picholine in 1993, which quickly earned three stars from The New York Times, 4 stars from New York Magazine, two Michelin stars and many James Beard nominations, including Outstanding Restaurant. In 2001, he opened Artisanal, a bistro-fromagerie-wine bar that gained immediate prominence as a shrine to the pleasures of fine cheeses and was awarded Best Brasserie Cuisine in the 2002 Zagat Survey. In 2003, he launched Artisinal Premium Cheese—a 10,000 square-foot facility and school dedicated to the education, selection, maturation, and distribution of the world's finest artisanal cheeses. A frequent guest on the Today show, Terrance has also appeared on PBS, Martha Stewart Living Television, CBS Morning News,  The Early Show and Anthony Bourdains' No Reservations. Like many NYC chefs, Chef Brennan had always sourced high quality food from the Hudson Valley for his restaurants. However, it wasn't until after his relocation to Beacon that he began to fully understand the thriving food culture in the region. After exploring the local farms and learning about farm management practices, Chef Brennan gained a greater appreciation for the commitment to sustainable farming and is a true supporter of the local and sustainable food system.
OWNER, TERRAPIN RESTAURANT, RHINEBECK
Chef Josh Kroner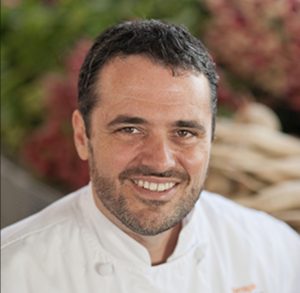 Chef Josh Kroner has been a driving force behind the farm to table movement in the Hudson Valley since he opened Terrapin Restaurant in 1998, delighting diners with his unique style of New American cooking that blends classical French with the influences of Asia, Italy, and the American Southwest. Working closely with local farmers and growers, Chef Kroner updates his menus seasonally and incorporates local, organic ingredients whenever possible. After earning an Architectural Engineering degree from the University of Colorado, Josh realized he had a true calling —and attended the French Culinary Institute in Manhattan. He later worked under the tutelage of Emeril Lagasse and Bobby Flay. Terrapin's success has continued to grow over the years, earning awards including "Best Restaurant" in the Hudson Valley (Chronogram Magazine), "Best Farm-to-Table Restaurant of the Hudson Valley" and "Best Bistro of the Hudson Valley" (Hudson Valley Magazine's reader poll),
CRABTREE'S KITTLE HOUSE, CHAPPAQUA
Chef Beau Widener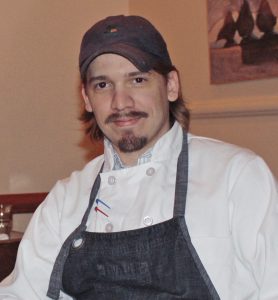 After ten years cooking in the kitchens of country clubs in south Florida and at a resort in Vermont, Beau Widener decided to further his culinary education at the Culinary Institute of America in Hyde Park—and quickly fell in love with the Hudson Valley
"As a chef I feel a responsibility to focus not only on the art of cooking but the source of the ingredients as well. I yearn to see the ideal of eating in a sustainable manner be adopted by more and more people who also support local farmers and influence the community positively."
Today, as Executive Chef of Crabtree's Kittle House, Beau seeks out the finest sustainable, naturally raised and grown produce from small, artisanal farmers, continuing the tradition that established Kittle House as a farm-to-table pioneer in Westchester County more than 30 years ago.
THE BOCUSE RESTAURANT, CIA HYDE PARK
Chef Jason Potanovich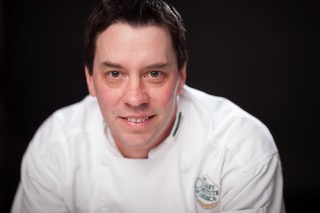 The son of a CIA graduate, Potanovich grew interested in cooking as a child, while helping out in his father's catering business. Showing talent from an early age, Jason decided to follow in his father's footsteps at the CIA. Upon graduation, he worked at the Kingsmill Resort, a four-star hotel in Colonial Williamsburg, and as sous-chef at the Inn at Madison in Connecticut. He then moved to New York for a job at Picholine under Terrance Brennan.
In 2002, Chef Potanovich took over as executive chef at Terrace in the Sky. Now back at the CIA, Jason collaborated with Chef Waldy Malouf (this year's co-host) on a chicken dish at Chef's for Clearwater 2017, and we're excited to have him back with us again this year.
AMERICAN BOUNTY RESTAURANT, CIA HYDE PARK
Chef Brian Kaywork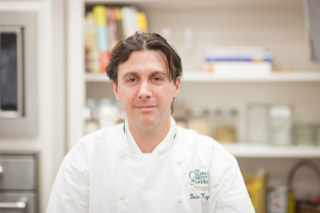 After many years working shoulder-to-shoulder with Hudson Valley farmers and artisans as executive chef, Brian Kaywork has returned to his Alma Mater as the chef/lecturing instructor at the American Bounty Restaurant at the CIA. Brian uses his classroom and kitchen to highlight the variety of products that the Valley has to offer with menus that evolve with the growing seasons.  Through their experiences at American Bounty, students are exposed to: current sustainability practices, localized food systems, foraged products and American Cuisine (past and present).  Chef Kaywork works with his colleagues to strengthen the CIA's sustainability practices and has been a speaker at the Menus of Change conference hosted by the T.H. Chan School of Public Health at Harvard and the CIA.
THE ROUNDHOUSE, BEACON
Chef Kristina DePalma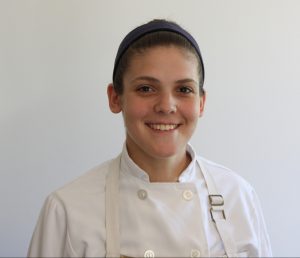 As a teenager, Kristina began working in kitchens in her hometown, inspired by the camaraderie of a kitchen environment and the  passion required to be a successful chef. This led her to explore a career in the culinary field, attending the Culinary Institute of America in Hyde Park. Kristina graduated from the CIA with an honors degree in Baking and Pastry Arts in 2013. Upon graduation, Kristina  was hired by the CIA's Apple Pie Bakery Cafe, which won a "Best of the Hudson Valley" award during her tenure. She become Executive Pastry Chef at The Roundhouse in 2016, in charge of both the main dining room and the event space. Kristina's Thirty Layer Fishkill Farms Apple Gâteau was a highlight of the Chefs for Clearwater dinner in 2017, and we can't wait to taste what she comes up with for us this year.