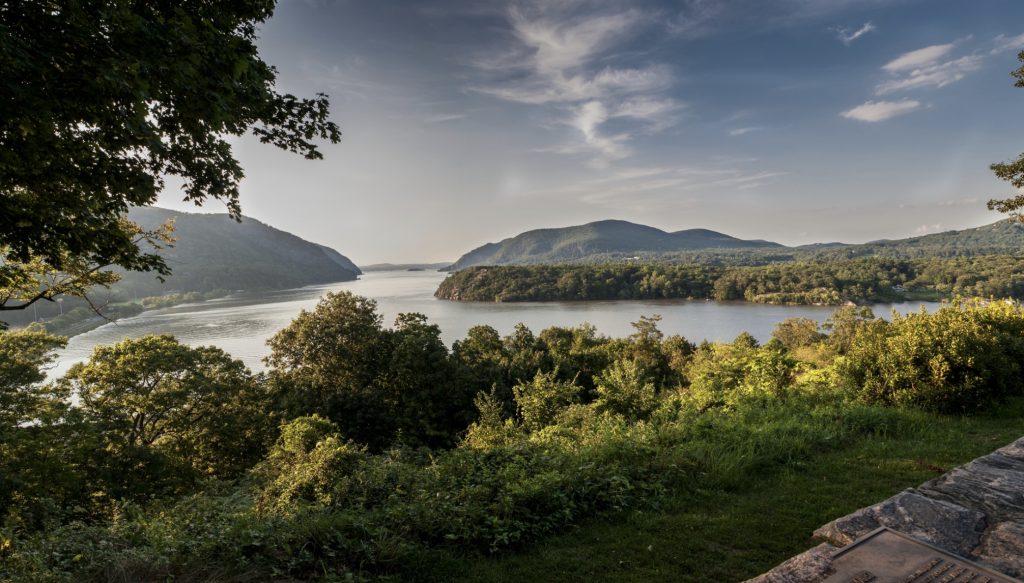 Planning a Hudson Valley Weekend?
Mid-September is a great time to visit.
If you'll be attending Chefs for Clearwater on Saturday, September 14, you might want to consider coming early and staying a while. Many of us think the Mid-Hudson Valley is at its very best at that time of year, and there's plenty to see and do. Visit

Fishkill Farms

to pick your own apples and pumpkins, or take the easy way out at the

Hyde Park Farmers Market

.  Wine-tastings are as close as the Clinton,

Millbrook

 and

Whiteclif

f vineyards. Stroll across the Hudson at sunset on

the world's longest pedestrian bridge

in Poughkeepsie. If food is still on your mind, there are many world-class dining options across the Hudson Valley, including many that feature CIA alumni. And you'll find many more suggestions at the

Dutchess County Tourism

site. Enjoy!
SPECIAL ADDED ATTRACTION
"Clearwater for Chefs" Weekend Sail Tickets
A limited number of tickets aboard Sloop Clearwater are available for a Friday evening sail on September 13 and a midday sail on Saturday, September 14 for guests attending Chefs for Clearwater. For reservations and more information, click here.
Franklin D. Roosevelt
National Historic Site
845 229-9115
Distance 2 miles
Eleanor Roosevelt
National Historic Site
845 229-9115
Distance 2 miles
Vanderbilt Mansion
845 229-7770
Distance 3.5 miles
Weir Farm National Historic Site
203 834-1896
Distance 60 miles
Beatrix Farrand Garden
845 229-9115 Ext 2030
Distance 2 miles
Staatsburgh State Historic Site
845 889-8851
Distance 3 miles
Olana State Historic Site
518 828-0135
Distance 35 miles
Beekman Arms
& Delamater Inn
6387 Mill Street
Rhinebeck, NY 12572
845 876-7077
Distance 13.3 miles
Website
Buttermilk Falls Inn
220 North Road
Milton, NY 12547
877 7-INN-SPA
Distance 8.5 Miles
Website
Danskammer House
5 West Street
Marlboro, NY 12542
845-236-9836
Distance 13
Website
Fox Hill B & B
55 S. Chodikee Lake Road
Highland, NY 12528
845 691-8151
Distance 7.5
Website
Harley's Hideaway
6727 Route 82
Stanfordville, NY 12581
914 489-1605
Distance 17 miles
Website
Inn at Twaalfskill
144 Vineyard Avenue
Highland, NY 12528
845 691-3605
Distance 6 miles
Website
Inn The Woods
B & B
Hyde Park, NY
845 229-9331
Distance 4.5
Website
Journey Inn B & B
1 Sherwood Place
Hyde Park, NY,12538
845 229-8972
Distance 4
Website
A
Le Petit Chateau Inn
39 West Dorsey Lane
Hyde Park, NY 12538
845 437-4688
Distance .5 mile
Website
Olde Rhinebeck Inn
340 Wurtemburg Road
Rhinebeck, NY 12572
845 871-1745
Distance 13 miles
Website
Primrose Hill Inn
567 Ackert Hook Road
Rhinebeck, NY 12572
845 663-6997
Distance 12 miles
Website
The Roundhouse
Hotel & Restaurant
2 E Main St, Beacon, NY 12508
845 765-8369
Distance 23 miles
Website